Welcome To The
Warped Community
Warped Community Freebie Page!
Do you want to be a part of the Warped Fibers community? Sign-up below to get access to these freebies plus a quarterly email with information on new classes, special deals, weaving tips, and more! New freebies will be added in the future and you get access to all of them for as long as you are a part of our community.
Sign-up once and check your email for the link to the download page plus the current password.
Don't worry. You can opt-out anytime and we won't send you any spam. Gross.
Weaving Guide For The Absolute Beginner

Not Sure Where To Start On Your Weaving Adventure?
Are you a new weaver or a seasoned weaver looking for a review?
Not sure where to start?
Feeling overwhelmed?
What even is weaving?
Sometimes when you first start weaving it can seem like you are learning a completely different language. (Which you kind of are!)
With an artform like weaving that has been around for over 9000 years – well, there is a lot to learn.
Luckily for you – This is where you start!
Learn the basics of what you need to know before you even pick up your first loom or tapestry needle!
This guide also includes curated links from Warped Fibers that can help you know where to go next.
Don't Get It Twisted: How To Make A Butterfly Bobbin – Mini-Course
Get access to a FREE (yes, FREE) online mini course where you will learn how to make an easy pull yarn bundle (butterfly) for weaving! I use this yarn bobbin ALL the time and is the least expensive option you can use for winding your yarn. All you need is yarn and your hands!
Not sure? Check out the video!
As a bonus – you also get access to the Warped Weavers Facebook group where you can share, ask questions, and be a part of our weaving community!
What You Will Learn:



What is a yarn butterfly?

Why and when you would use it.
How to make one!
Plus
Troubleshooting Tips 
What are you waiting for? You are only 3 videos and 22 minutes away from learning a new skill!
Subtle – Striped Lace Scarf Pattern
This lace scarf is lightweight and great for cool weather! It features subtle vertical stripes due to the use of simple alternate threading and an uncomplicated hand-manipulated lace towards each end of the scarf. Woven as plain weave, this scarf shines through the small details, but weaves up fast!

This pattern is designed for a 4 harness floor loom, but can also be woven on 2 harnesses with no issues!

Pattern includes recommended materials with total amounts needed, weaving draft, step-by-step instructions to create the lace, and aftercare information.
Striped Houndstooth Scarf

This scarf has a fun stripe of hounds tooth on the side and features a slubby cotton yarn for subtle texture.

This pattern is designed for a rigid heddle loom but can also be woven on a floor loom!

Pattern includes recommended materials with total amounts needed, step-by-step instructions on how to interlock your discontinuous weft, and aftercare information.
Looking for a rigid heddle loom to weave on? Check out my review on the Schacht Flip Folding Rigid Heddle Loom!

Weaving Organization Spreadsheet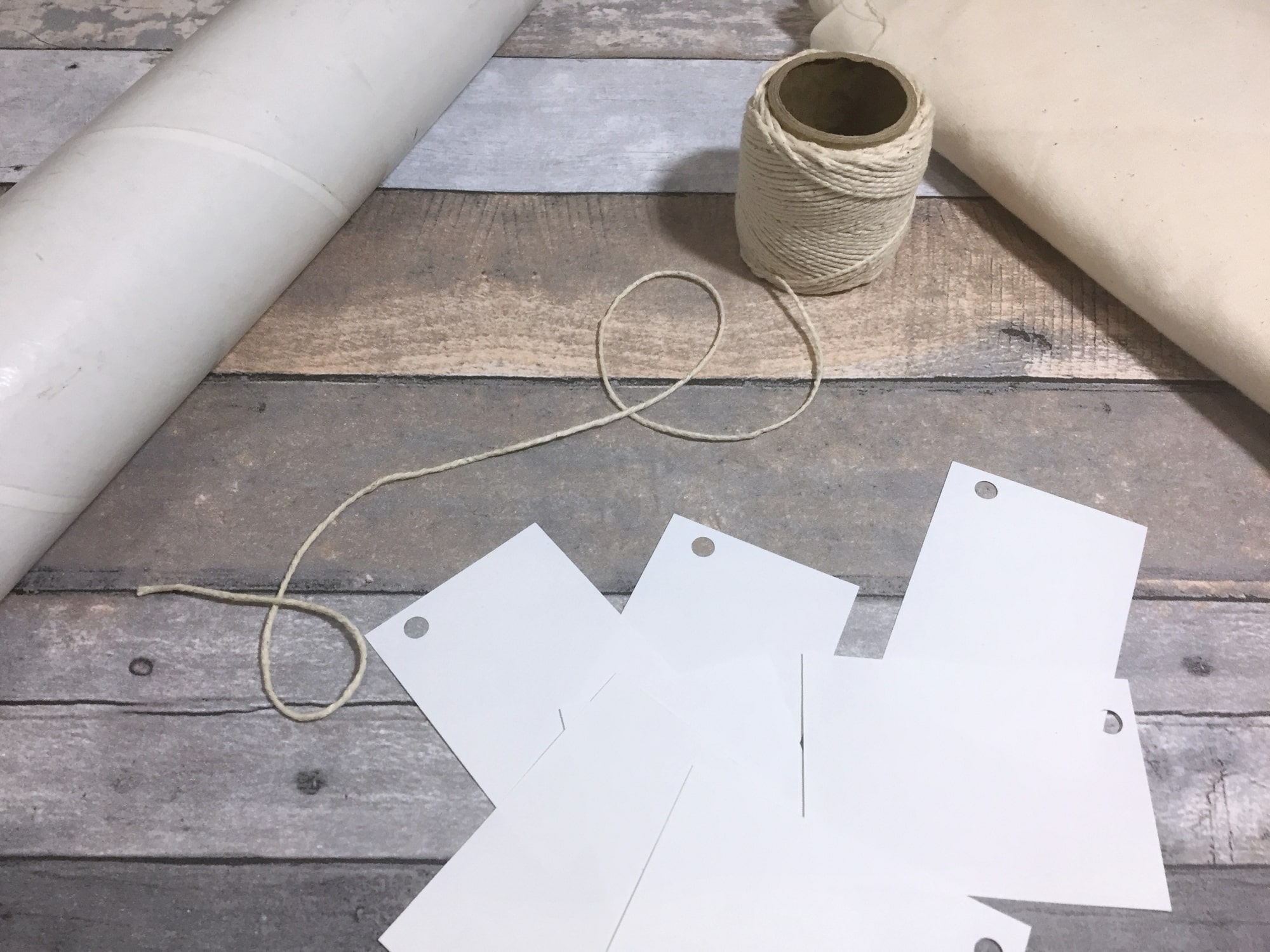 When it comes to organization it also pays to take a little bit of time to compile a list of all of your weavings and their info in one place. I created a spreadsheet that I keep in my Google Drive so that I can access it anytime, even on my phone!
This may not seem like a big deal, but if you're ever talking to anyone about your work and you're away from a computer – all you have to do is look at your phone to see how much you priced your weaving at!
When I first started my studio practice I didn't have this and I would constantly be re-measuring artwork and trying to remember how many hours I spent on each piece…. etc. The spreadsheet has helped immensely whenever I apply for a show. I NEVER remember prices or sizes. Sometimes I don't even remember the year it was finished….
I want you to be organized too, so I've made the same spreadsheet I use available to you!