These yarn guides will help you learn all about the different types of yarns that you can use in your weaving studio! What makes a good weaving yarn? What are your options and what do they mean? How do you store and organize them?
Let's imagine a scenario. You are planning a project and you need to buy new yarn (yay!) As you start browsing through your favorite yarn website – you see a lot of different yarns that look like they could be great for your project. Great except that yarn sizes range...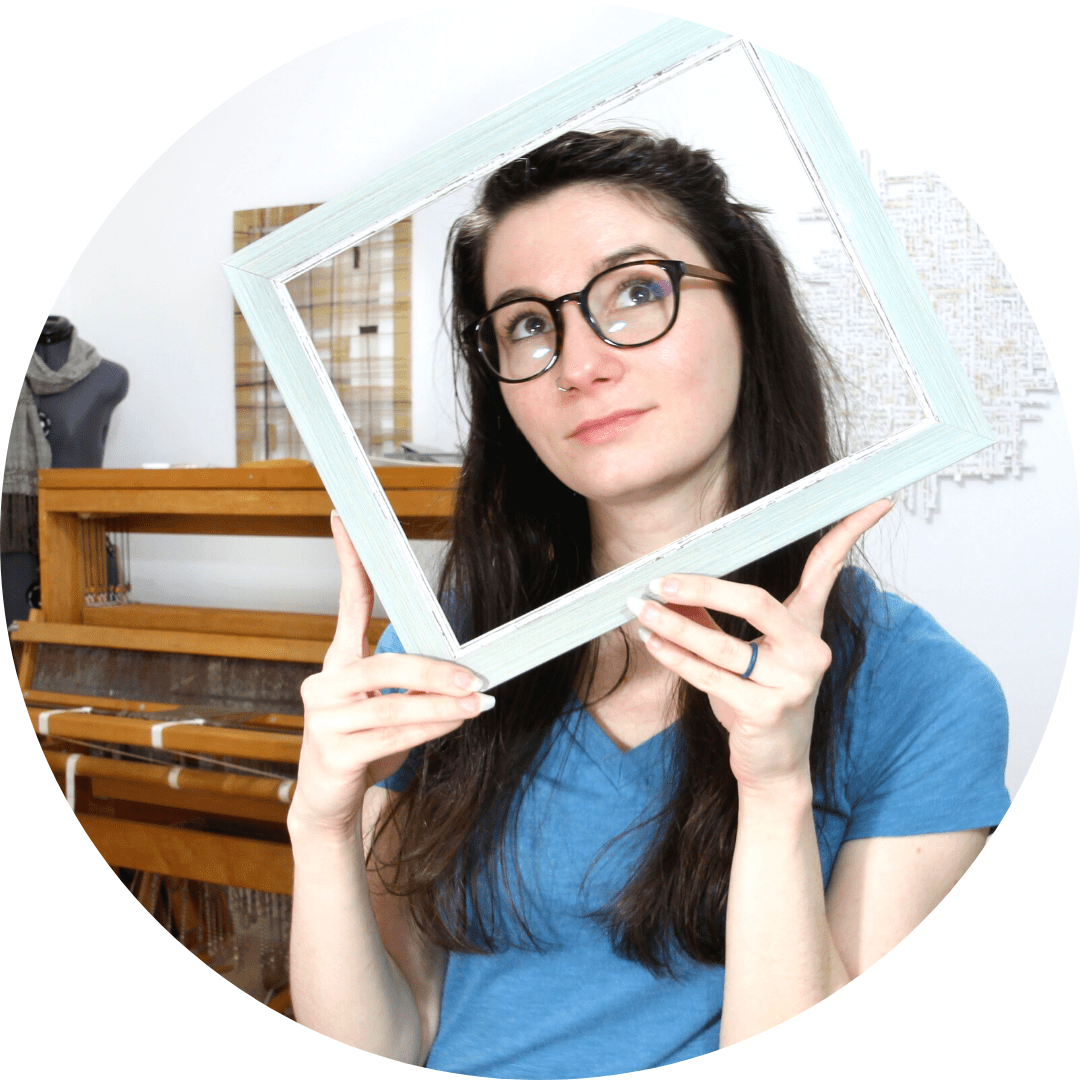 Hi! I'm Nicole!
I am so happy to have you here on Warped Fibers! I am a weaver and fiber artist that found a love for sharing these passions with anyone willing to listen. So I started this weaving blog so you can learn to weave! Check out the ABOUT page for more information about who I am and the CLASSES page to see what I can teach you! You can also check out my ARTWORK to see what I make in my studio.